Bluetooth Headphones Wireless Earphones Noise Cancelling Stereo Over Ear Headset
Limited intro offer !
Come in Three Amazing Colours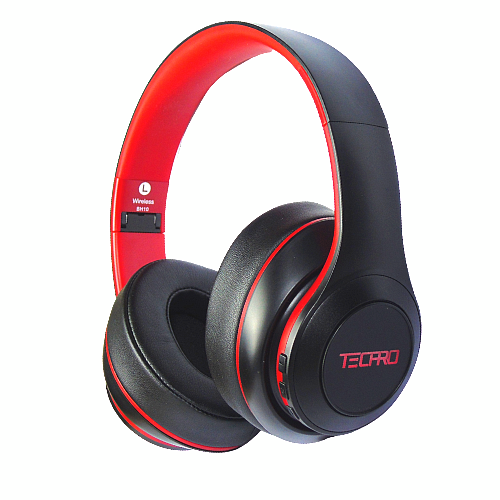 A Brand New Concept of Dynamic Vocalism Sound and Flawless Bold Wearable Design.
Pressure-relieving Soft Ear protection & Ergonomic Design: Memory earmuffs, stop grip inner band to stop the headphones slipping from your head as-well as the soft headband and light weight, make these Taylor & charismo Bluetooth headphones over-ear more comfortable and fit for a longer playtime. The stainless steel slider and upgraded larger diameter of ear cup allow you to find the perfect fit without any constraint.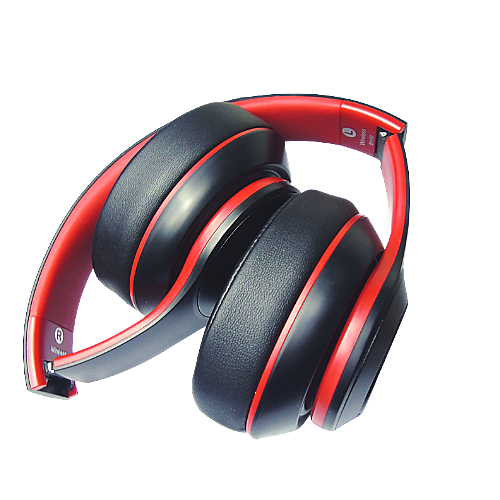 Up to 18 Hrs playtime & Wired Mode: Taylor & Charismo Bluetooth headphones over ear provide 18 hours of continuous music/talking time rather than the usual max of 10 hours, nearly double the time of the usual wireless headphones. They come with 3.5mm audio cable, when the battery runs out of power Taylor & Charismo wireless headphones can be used as a wired alternative for the headphones so they will never power off. Note: The headset button will not work in wired mode, you must adjust the volume and change songs through your phone or device.
Hands-free Calling & Built-in Mic: Taylor & Charismo wireless headphones over ear provide a quick and stable connection with your Bluetooth enabled devices like cell phones, tablets, pc, TV within 20 meters, with a high-quality built-in noise-cancelling mic for hands-free calls.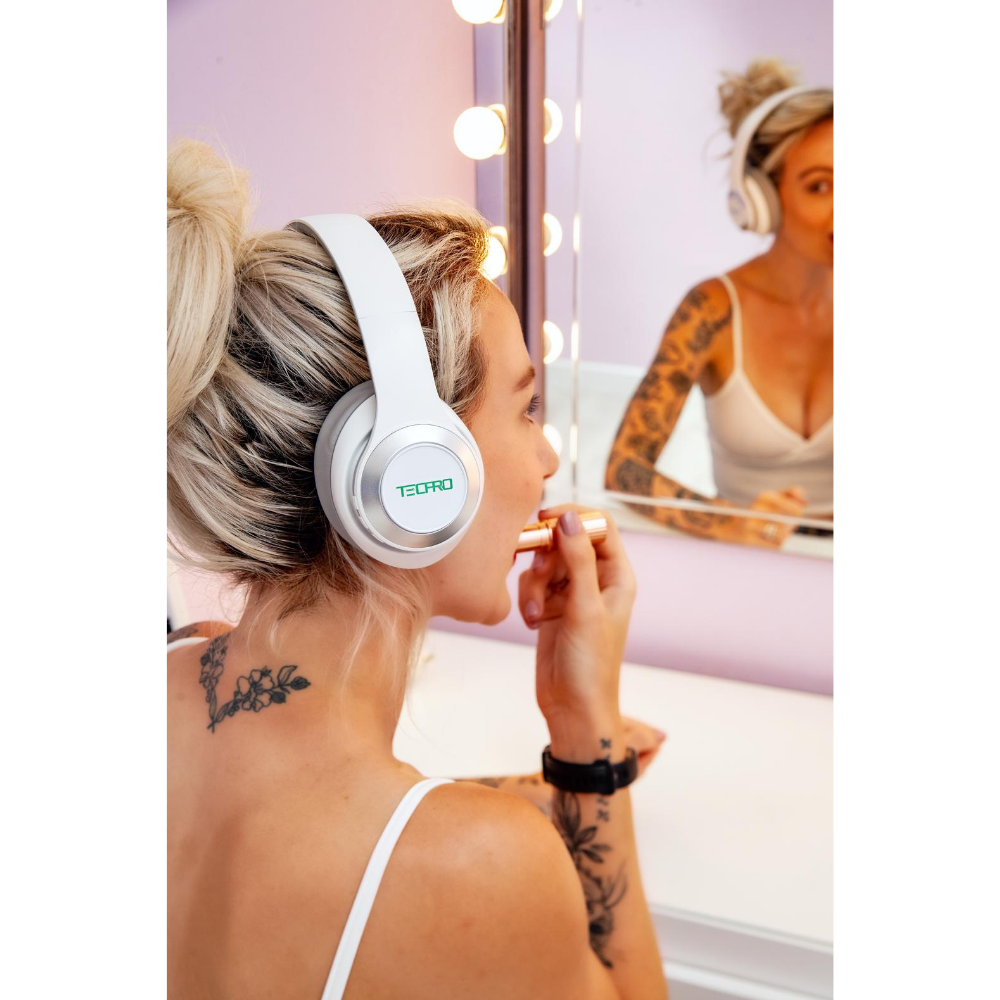 Dynamic Sound Taylor & Charismo Bluetooth wireless headphones have an auto dynamic sound which adjusts to the sound temperament, this will enhance your experience when listening to your favourite music with these great headphones.
LED Light: These Bluetooth Earphones have the great addition of a multi colour light up LED Tayloy & Charismo short style Logo, they switch through colours, red, blue, green, white also in addition to this if you would prefer to not have the light on, maybe during bed time or you would like to preserve battery life. You may press the power button twice and the light will go out and the same to put the light back on.
How to use Taylor & charismo Bluetooth Headphones and functions :
Power button Long press 3-5 secs - Power On
Power button Long press 3-5 secs - power Off
Power button short press - Play / Pause music
Power button short press on call - Answer / Hang up
Power button Double click - Light off
Power button Double click - Light On
Long press for 3 secs - Reject call
V+ button short press - Volume Up
V- button short press - Volume Down
V+ button long press when in Play - Next Track
V- button long press when in play - Previous Track
What You'll Get:
1 x Taylor & charismo Bluetooth Headphones Over Ear
1 x AUX Cable
1 x Charging Cable
1 x User Manual